Living Mandala presents:
Closed-Loop Aquaponics With Applied Permaculture Design
Backyard, Family & Commercial Systems
May 25 – 28, 2012
Santa Cruz Grange, Santa Cruz, CA 95062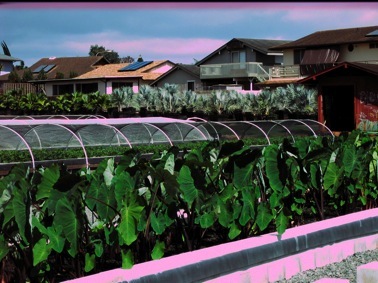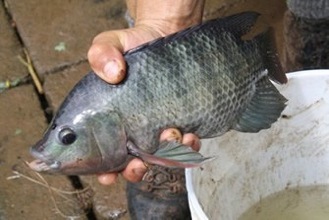 In Association With

Nor Cal Aquaponics, Santa Cruz Grange, CSA Aquaponics, Mendocino Ecological Learning Center
About Aquaponics

What if there was way to produce an abundance of organic food using 98% less water, while producing up to ten times more food in the same amount of area and time? What if you could achieve this using 1/4 the amount of energy, in a system that does not require fertile soil, saves you labor, makes you a good living and is incredibly sustainable? Well the exciting news is that such a system of farming exists! It's called Aquaponics and is a combination of Aquaculture and Hydroponics. It is one of the most sustainable and productive farming system in the world! Sound too good to be true? At a time of global climate change, depletion of resources, pollution of water and huge losses of top soil worldwide, there has never been a more important time to learn about Aquaponics.
Whether you are a beginner, a backyard hobbyist, a homesteader or a skilled professional wanting to start a career in Aquaponics this course has something to offer. This course is intended to provide people with the best all inclusive training, hands-on experience and cutting edge methods of Permaculture based Aquaponics available anywhere! Wether you want to grow food for you and your family, a small business or a fully commercial operation this course will be sure to give you the tools, information and experience you will need to be successful in what ever Aquaponic endeavor you are interested in. All this experience for less than $500 for the entire 4 day intensive course!  At a time of global climate change, depletion of resources, pollution of water and huge losses of top soil worldwide, there has never been a more important time to learn about Aquaponics!
Aquaponics Facts
AQUAPONICS USES 98% LESS WATER THAN CONVENTIONAL FARMING DOES!
AQUAPONICS IS ENERGY-EFFICIENT: IT REQUIRES ONE-THIRD OF THE ENERGY OTHER FARMING SYSTEMS USE!
AQUAPONICS HAS EIGHT TO TEN TIMES MORE VEGETABLE PRODUCTION IN THE SAME AREA AND TIME!
LABOR IS REDUCED AS MUCH AS 40% AND MANY USEFUL BYPRODUCTS ARE CREATED THAT CAN BE USED TO FARM OTHER CROPS, TREES, SOIL, WATER AND ENERGY!
A PERMACULTURE INSPIRED SYSTEM PRODUCES ALL OF THE SYSTEM's NEEDS (WATER, ENERGY, FISH FEED, HEAT, ETC.) ON SITE!
PRODUCTS OF THE SYSTEM INCLUDE; SOLAR ELECTRICITY, HEAT, FISH, PRAWNS, VEGETABLES, AQUATIC PLANTS, ALGAE, SNAILS, WORMS, FERTILIZER, EVEN METHANE GAS!
Permaculture & Aquaponics
Aquaponics is one of the most sustainable and productive farming systems in the world. It combines Aquaculture and Hydroponics to create a truly self-sufficient closed loop system that uses only a fraction of the water, labor, energy, etc. that other methods use. Combining Permaculture Design with Aquaponics creates an even more sustainable, dynamic, productive & regenerative system. In this intensive training you will learn some of the most cutting edge pioneering aquaponics systems and gain a solid foundation from which to create your own Aquaponics System, Farm & thriving Green Business. By fusing Permaculture and Aquaponics truly sustainable closed loop systems are created that provide all the needs for the system with in the system itself. NorCal Aquaponics focus is on aquapionics systems that that produce virtually all of the system's needs (water, energy, fish, feed, heat, gas, etc.) onsite! Products of the Meyers systems include; Solar electricity, Solar heated air, Solar heated water, fish, prawns, vegetables, fruit, aquatic plants, algae, minnows, snails, worms, dry and liquid fertilizers, even methane gas! Course Details
This Course includes:
•A detailed Aquaponics Course manual covering all aspects of Aquaponics including:
‣Day-to-day operation of the system
‣Design checklist
‣Field tested formulas, calculations, estimates and guidelines.
‣Complete designs, plans and materials lists.
‣And much more in this nearly 100 page manuel.
•NorCal Aquaponics Systems step-by-step construction manual with variations and site specific applications intended to make it easy for anyone to build an Aquaponics system.
•A set of detailed construction plans, including site plans, and piping schematics.
* This training will include all of the above as well as a design element focus on how to design a system specific to your individual climate, ecology, dreams, and desires – wether it is for a small personal system or a more large scale commercial system. Our intention is to give you to give and empower you with all the most cutting-edge information we have in this promising new Green Career of the Future.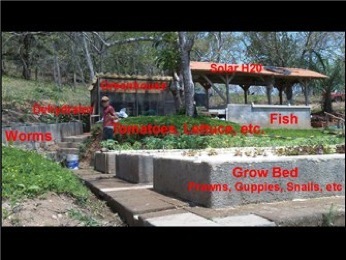 Why Aquaponics?
Growing our food in closed systems that require no soil allows us to farm soil and water outside the system! We plant soil and water in our damaged and depleted landscapes which not only aids in the restoration of the soil, groundwater and native forests, but has the added benefit of offsetting greenhouse gases by removing carbon Dioxide from the atmosphere. This is one of the practices used in what we call "Carbon Farming". Soils contain approximately 75% of the carbon pool on land — three times more than the amount stored in living plants and animals. Did you know that 1" of healthy top soil spread over 1 acre of land sequesters the same amount of carbon a healthy forest of the same size does annually? It is estimated that our crop and range lands lose 4 tons of topsoil every year for every person alive! That's 21 gigatons of soil washed or blown out to the sea and lost for productive use on land, releasing vast amounts of carbon in the process (New Scientist, December 2006). Being able to use land considered "Undesirable" by conventional farming, Aquaponic farmers have the added benefit of access to cheap lands and lease agreements. Often using otherwise unused space such as fill, gravel, concrete, abandoned commercial sites, even roof tops. "The only limit to our designs is in the mind of the designer"!
Tuition & Registration
Includes Aquaponics Certification, Course Materials (including 100 page course manuel with detailed designs), Hands-on Experience, and light breakfast and lunch. Lodging is not provided, but there are low cost local hotels, camping options, and other possibilities available.
Standard Tuition: $525
Couple's or Group Discount-  $450 each! – (For couples, families, business, or organizations – 2 or more people registered together.)
PDC or Aquaponics Course Grads, Grange Members, & College Students: To support the permaculture movement and our commitment to further empower local sustainability efforts with our partners in Santa Cruz, we are offering a special discount to Permaculture Design Course Graduates, Aquaponics Course Graduates, Aquaponics CSA Members, and college students – only $395 for the first 10 people, and $425 there after!
To Register for the Aquaponics Course Click Here.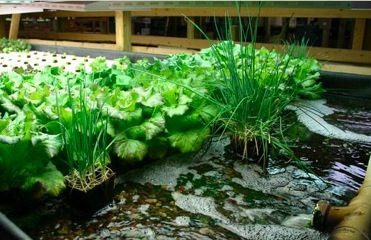 Lodging
Lodging is not provided, and participants are responsible for their own lodging during the course. There are low cost local hotels, camping options, and other possibilities available – such as staying as a guest of a local participant. Please contact us if you would like some assistance finding lodging. We will send you more information on local lodging options in the registration packet.
Snail Mail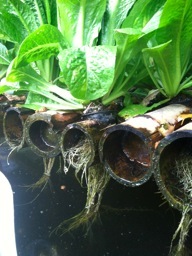 To complete your registration via mail (which is preferred), register on-line and send the full name of the course registrant(s) with a check or money order out to "Living Mandala" and mail to:
Living Mandala
Attn: Aquaponics Training
P.O. Box 704
Sebastopol, CA 95473
Refund Policy
Cancellations up to 2 weeks before the course before May 11 will be refunded, excluding a $75 processing fee. No refunds are given after May 11, but may be credited towards a future course with Living Mandala (minus the processing fee). Not all courses apply.
Site Details – Santa Cruz Grange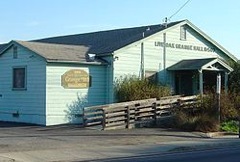 We are thrilled to be hosting this training at the Santa Cruz Grange located at 1900 17th Avenue  Santa Cruz, CA. The mission of the Green Grange is to be a hub for advocacy and activism on behalf of small family farmers, organic farming, sustainability, and local resilience
Contact
For questions and more information regarding the course
e-mail: aquaponics@livingmandala.com or call: (530) 918-8399
To Register for the Aquaponics Course Click Here.
Instructors & Facilitators
Lead Instructor: Max Meyers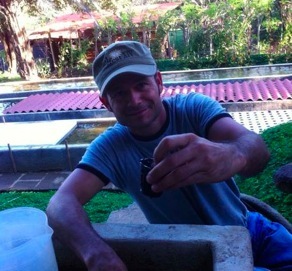 Maximillian Meyers is an Ecological Designer, Permaculture Teacher, Commercial Aquaponic System Designer/Installer, Rainwater and Greywater System specialist, Farmer and the Executive Director of the Mendocino Ecological Learning Center – a nonprofit educational organization and ecological reserve offering green job training and sustainable living skills to the public free of charge. In addition to the work at MELC, Max provides Ecological design services to the public, organizations and schools through his businesses Osiris Designs and NorCal Aquaponics. He is passionate about all things related to a more just and sustainable world. He has been studying, practicing and teaching Permaculture and Ecological Design for 13 years. Since graduating from College with a B.A. degree in Culture, Ecology and Sustainable Communities, Max has become a certified Permaculture designer/teacher, water systems specialist and working professional. He has been fortunate enough to study with people like Bill Mollison, Geoff Lawton, Sepp Holzer, Tom Ward, Jude Hobbs, John Valenzuela, Penny Livingston, and many others in places like the United States, New Zealand, Australia, Thailand, Mexico, Colombia, Brazil and Hawaii. Some of his fields of study and practice include: Natural Building, Organic Farming, Integrated Rainwater Harvesting, Alternative Transportation, Mushroom Cultivation, Sustainable Forestry, Beekeeping, Animal Husbandry, Renewable Energy, Biogas Production and use, Greywater Systems design and installation, Vermiculture, seed saving and many other sustainable technologies, methods and skills. He has experience teaching Permaculture, Natural Building, Cob Construction, Renewable Energy, Organic Farming, Beekeeping and others. His work has been featured in the best selling book Gaia's Garden, radio and television programs. Max's most recent project is a large scale Aquaculture Farm in Costa Rica that he is transforming into a large scale Commercial Aquaponics Farm, Research Institute, and Educational Center called Finca Neptuno.
Lead Instructor: Chris Byrne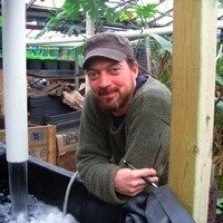 Chris Byrne is a sustainability consultant bringing technologies to market and make operations more efficient and effective through the perspective of "Green Business" and Whole Systems Design. Chris received a GreenMBA in Sustainable Enterprise ("Green Business Development") from the Institute for Ecological Entrepreneurship at New College of California in May 2005. Over the course of his studies and experience he has has become well versed in ecological technologies (including their adoption challenges) and business development strategies, including approaches to finance, marketing, and leadership for sustainability. Aware of impending resource supply challenges and their drivers, specifically in terms of energy, food and carbon, Chris uses strategic risk calculations into new whole systems and true cost business models. Chris Byrne's work has been further edified with masters coursework in Holistic studies at JFK University (prior to transfer to the GreenMBA), certification by the Cascadia Permaculture Institute as a Permaculture Design Consultant and Instructor, and self-study and participation in the 2006 Integral Sustainability Conference at Integral Institute. Chris has also completed a Small Farm course at the Oregon State University Extension Center, studied Garden Management and Micro-Farming workshops with John Jeavons, and most recently attended 2008 MacArthur Fellow Will Allen and Growing Power's "From the Ground Up" workshop in February 2010 focusing on Compost and Vermiculture, Aquaponics, and Micro and Field Green Marketing and operations. Chris has consulted with a diverse group of clients, and has a  personal interest and focus on bio-regional food production and distribution (including alternative currency strategies and design).
Guest Instructor: Sage Narayani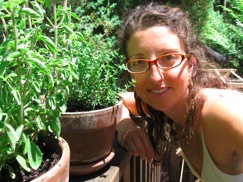 Sage Mata is a Permaculture designer, educator, natural builder, and community organizer – inspired by the harmonious and regenerative patterns of healthy ecosystems.  She began her studies and practices of organic gardening and Permaculture while receiving her BA in Ecopsychology at U.C. Santa Cruz.  She received her Permaculture design certification in 2004 and completed a Permaculture Teacher's Training Course at the Bullock's Homestead, WA. Sage has led natural building projects in Vancouver Island and various projects in CA She worked as a natural building site leader at O.U.R Ecovillage (www.ourecovillage.org) and co-manager of the bountiful gardens at GingerHill farm/retreat center on the Big Island of Hawai'i (www.gingerhillfarm.com).  Sage has worked for several organizations, such as the Homeless Garden Project (www.homelessgardenproject.org) and the Garden Path Project of Berkeley Youth Alternatives (www.byaonline.org/heat).  Sage is also passionate about our inner ecology and about relationships in our communities – and is a practitioner and and facilitator of Compassionate Communication, World Cafes, Kriya Yoga, and Holistic Nutrition.  Sage is a Programs Facilitator for Living Mandala and has been organizing, facilitating and teaching Permaculture design courses, natural building workshops, and food forest gardening workshops since 2004.  Sage also currently does regenerative landscape and natural building consulting in Sonoma County, CA.
Host Facilitator: Jay Ma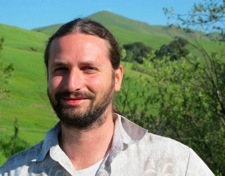 Jay Ma is a permaculture designer, natural builder, and community organizer committed to cultural healing through Peacemaker Principles. Jay is the director of programs at Living Mandala, and works with regenerative educators and institutions organizing educational courses, workshops, and events for personal, ecological and social regeneration in the Pacific Northwest and beyond. He received his first permaculture design certification through
Naropa University
in 2001, a B.A. through
New College of California
in Culture, Ecology, and Sustainable Community with a concentration in Eco-Dwelling & Natural Building. Jay is a  two-time graduate of the pioneering two-year training intensive in Regenerative Design & Nature Awareness. Jay has facilitated educational programs, retreats, workshops, and events as well as community land development projects for 10 years now with organizations including the
Regenerative Design Institute
,
the Institute of Noetic Sciences
,
Gaia University
,
Omega Institute
,
Harmony Festival
, and many others. Jay is also a Fire Walk Instructor through
Sundoor International
, and is passionate about renewing Rites of Passage experiential programs for people of all ages.